Day 1 :
Keynote Forum
Hamad Medical Corporation, Qatar
Time : 10:00-10:45

Biography:
Peter Woodruff is Chair and Professor of Psychiatry at Weil Cornell Medical College-Qatar and Visiting Professor at Sheffield University UK. He has expertise in clinical psychiatry, neuroscience and mechanisms of and risk factors for psychosis and other mental illnesses.
Abstract:
Statement of the Problem: There is evidence both for and against the idea that mental illnesses comprise discreet entities
or lie on a continuum of risk.
Findings: In this plenary talk I will review some ideas and evidence that may suggest that, although there are boundaries
that define illness, risk for a variety of mental disorders lies on a continuum.
In doing so, I will draw upon ideas from philosophy, psychology and psychiatry that address fundamental aspects of
human nature such as free will and sanity as these concepts apply to mental illness.
To act 'freely' we need conscious control of choice, motivation, volition, to act as and not to act. Evidence casts doubt on
how much we possess genuine 'free will'.
Our experiences and beliefs depend on our brains (whose genetic programming and much environmental influence is
beyond our control).
The brain acts before we are aware of making decisions. In an attempt to make sense of the world our inferences only
approximate to reality.
As 'free will' depends on motivation, volition, choice, accurate perception, cognition and judgement, altered mental states
will impede free will.
Examples include: most conditions that affect the mental state such as psychosis (delusions, hallucinations, passivity
phenomena); altered cognitive states (delirium, dementia); addictions, mood disorders; personality disorder.
Conclusion & Significance: These considerations have implications for understanding motivations for behaviour, risk of
mental illness and responsibility for one's actions.
Keynote Forum
European University of Rome, Italy
Time : 10:45-11:30

Biography:
Paolo Scapellato is a Psychologist and Psychotherapist, Contract Professor of Clinical Psychology and Anthropology and Clinical Ethics at the European University of Rome. He is a Teacher and Supervisor in the Psychotherapy Specialization School at the Skinner Institute of Rome and Naples. He is the scientific director at the Center for Education and Psychotherapy in Macerata, Italy.
Abstract:
Violence against women is a heinous problem that requires the intervention of politicians, sociologists, doctors, social workers and psychologists. In Italy, as in all of Europe, Anti Violence Centers have been opened by government.
Every woman victim of violence needs legal support and psychological help, the first to understand how to get out of the problem, the other to have the strength to do so. But often there are obstacles that do not derive from psychological fragility, but from a disadvantageous economic condition. Women often do not have jobs or are economically dependent on their partner and therefore a separation would be impossible.
The DANAE project, promoted by the PRAXIS Association of Macerata-Italy and financed by the Equal Opportunities Department of the Council of Ministers of the Italian Government, aims to help women victims of violence find a dignified quality of life, providing full support.
Every woman has legal support, psychological support and the possibility of being housed in a facility for the necessary time; moreover, every woman has the possibility to do professional orientation interviews, thanks to which it is possible to include in a professional training course, in a work placement at local companies or the insertion in a social cooperative to give the possibility to become self-entrepreneur. An appropriate evaluation process demonstrates a correlation between the support received and the perception of self-efficacy of their actions and a correlation between the support received and the levels of self-esteem.
Keynote Forum
National University of Singapore, Singapore
Time : 11:50-12:35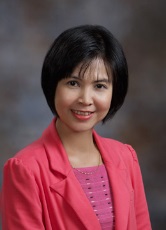 Biography:
Piyanee Klainin-Yobas is an Associate Professor at Alice Lee Centre for Nursing Studies, National University of Singapore. She is also a Registered Nurse with specialization in Psychiatric Mental Health Nursing. Her research interests are psychosocial interventions and stress management programs for healthy individuals and people with mental disorders. Recently, she has focused more on mindfulness-based interventions for university students and people with cancers.
Abstract:
Background: Nursing students often encounter stress from academic matters, clinical practice and personal issues. The researchers developed the mindfulness-based program for nursing students (The MIND-NURSE program).
Aim: The proposed research aimed to examine if the program could enable students to achieve mindfulness, emotion regulation, empathy and communication; and to cope with their stress more effectively.
Methodology: A randomized controlled trial was carried out at a university in Singapore. Undergraduate nursing students (year 1, 2, 3 and 4) were recruited via quota sampling. They were randomly assigned into either the intervention or waitlisted control groups. The intervention group received the eight weekly MIND-NURSE programs, lasting 90 minutes each. Each session comprised three components: Discussion, Mindfulness Practice (such as mindful breathing, mindful eating body scan practice) and Homework Assignments. The control group received no intervention for the first eight weeks. Afterward, they could attend the intervention sessions. Data were collected by self-reported questionnaires, stress thermometer and focused-group interviews. Quantitative data were analyzed by univariate statistics, t-test, and repeated measure analyses of covariance. Qualitative data will be analyzed by thematic analysis.
Findings: A total of 60 participants were recruited (30 for each group). Most students were female, Chinese and Singaporean citizen. Quantitative analyses showed that students in the intervention group reported higher levels of mindfulness and relaxation: and lower stress levels than those in the control group. Qualitative data showed that students provided positive comments for the program. Perceptions of the program are reported in six major themes: Contents, mindfulness practice, formats, learning activities, facilitator, education booklet, Mindfulness practice videos and homework assignments.
Students also provided valuable suggestions for improving the program.
Conclusion & Significance: The preliminary findings revealed that the MIND-NURSE program produced positive effects on undergraduate nursing students. More participants should be recruited to further test the program.