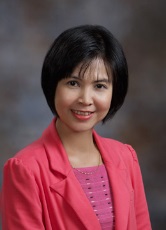 National University of Singapore, Singapore
Title: Efficacy of the mindfulness-based program on university nursing students: The preliminary findings
Biography
Biography: Piyanee Klainin Yobas
Abstract
Background: Nursing students often encounter stress from academic matters, clinical practice and personal issues. The researchers developed the mindfulness-based program for nursing students (The MIND-NURSE program).
Aim: The proposed research aimed to examine if the program could enable students to achieve mindfulness, emotion regulation, empathy and communication; and to cope with their stress more effectively.
Methodology: A randomized controlled trial was carried out at a university in Singapore. Undergraduate nursing students (year 1, 2, 3 and 4) were recruited via quota sampling. They were randomly assigned into either the intervention or waitlisted control groups. The intervention group received the eight weekly MIND-NURSE programs, lasting 90 minutes each. Each session comprised three components: Discussion, Mindfulness Practice (such as mindful breathing, mindful eating body scan practice) and Homework Assignments. The control group received no intervention for the first eight weeks. Afterward, they could attend the intervention sessions. Data were collected by self-reported questionnaires, stress thermometer and focused-group interviews. Quantitative data were analyzed by univariate statistics, t-test, and repeated measure analyses of covariance. Qualitative data will be analyzed by thematic analysis.
Findings: A total of 60 participants were recruited (30 for each group). Most students were female, Chinese and Singaporean citizen. Quantitative analyses showed that students in the intervention group reported higher levels of mindfulness and relaxation: and lower stress levels than those in the control group. Qualitative data showed that students provided positive comments for the program. Perceptions of the program are reported in six major themes: Contents, mindfulness practice, formats, learning activities, facilitator, education booklet, Mindfulness practice videos and homework assignments.
Students also provided valuable suggestions for improving the program.
Conclusion & Significance: The preliminary findings revealed that the MIND-NURSE program produced positive effects on undergraduate nursing students. More participants should be recruited to further test the program.